25/01/2011
New product Catalogue of Faber2000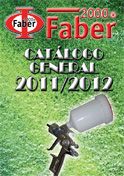 To start the new year, we have assembled a new catalogue which contains all the Faber2000 products.
In it you will find everything you need to know about our products and their specifications.
By using this link you can download and view the catalogue in PDF format. If you need more information.
Don't hesitate to ask us!